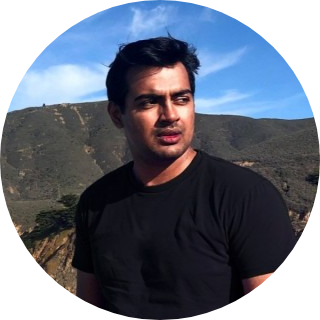 Abhay Venkatesh is Software Engineer at Anduril Industries (employee #47) working on Platform Infrastructure Product and Architecture. He focuses on Lattice APIs, Deployment, and Simulation.
Previously, he was a key engineer on Anduril's Autonomy Program, and also a key engineer on one of Anduril's key unannounced BD initiatives.
Education
In college, Abhay worked on AI Research focusing on Machine Learning, Computer Vision, and Data Systems. He published 6 papers in 1 year and 9 months while taking a full course load in advanced computer science and mathematics.
He was also an intern on News Feed Integrity at Facebook, and a research intern in Robotics and Software Platforms at Stanford.
Abhay was the President and Co-Founder of the AI Club at his university, from where he graduated with a Bachelor of Science in Computer Sciences and Mathematics with Distinction, and Departmental Honors in Computer Sciences.
Interests
Abhay is primarily interested in Computer Sciences with an emphasis on Advanced Software Systems. He has successfully designed and built ground-breaking robotics platforms, invented cutting-edge AI algorithms, and lead Software Platform Infrastructure development at one of the world's best technology companies.
Writing
In The Revelation, Abhay focuses on intellectual ideas at the intersection of technology, philosophy, and startups. On the other hand, in Applied Dialectics, Abhay writes on applying these ideas in the real world.
Work
For a brief overview of Abhay's work, please check out his LinkedIn. For his academic publications, please check out his Google Scholar Profile. For a longer overview of Abhay's professional and academic work, take a look at his Curriculum Vitae.
Contact
Connect with Abhay Venkatesh on LinkedIn, follow him on Twitter, or reach out to him over e-mail.