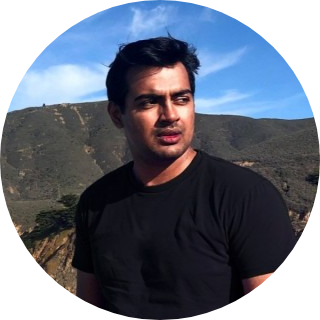 Abhay Venkatesh is Software Engineer at Anduril Industries working on software infrastructure architecture. Previously, he was a founding engineer on several of Anduril's future programs ranging from Autonomy to Space, pioneering first-of-its-kind mission autonomy systems for command-and-control of drone fleets.
Education
In college, Abhay worked on AI Research focusing on machine learning, computer vision, and software systems. He published 6 papers in 1 year and 9 months at prestigious conferences like CVPR, AAAI, and HotCloud while taking a full course load in advanced computer science and mathematics.
He was also Software Engineer Intern on News Feed Integrity at Facebook, and Research Intern in Robotics and Software Platforms at Stanford.
Abhay was the President and Co-Founder of AI at UW at the University of Wisconsin-Madison, from where he graduated with a Bachelor of Science in computer sciences and mathematics with distinction, and departmental honors in computer sciences.
Achievements
Abhay was an award-winning undergraduate researcher in computer science, having been a recipient of awards such as the Cornell, Maryland, Max Planck Pre-Doctoral Research Fellowship awarded to outstanding pre-doctoral computer science researchers from all around the world.
In addition to his excellence in computer science research, he is a proven leader, having received numerous awards for his leadership at the University of Wisconsin-Madison such as the John W. Jung Memorial Scholarship and the Dean's Award of Excellence.
Finally, he has ranked #3 nationally in prestigious technology quizzes with over 15,000 participants, and has received recognition and recommendation from senior leadership in state government for his non-profit work.
Media
Abhay has written numerous articles on technology. In The Revelation, Abhay focuses on intellectual ideas at the intersection of technology, philosophy, and startups. On the other hand, in Applied Dialectics, Abhay writes on applying these ideas in the real world.
In addition, Abhay has been interviewed by Jason Gauci of Facebook AI, and Patrick Wheeler of Apple, and his work has been featured on Forbes and TechCrunch. He has also been featured on local and state news in the past.
More
For a brief overview of Abhay's work, please check out his LinkedIn. For more details on his projects, please take a look at his projects.
Finally, connect with Abhay Venkatesh on LinkedIn, follow him on Twitter, or reach out to him over e-mail.